How Slayer Is Celebrating The National Day Of Slayer.
As you may be aware, today is 6/06/06, known to some as the National Day of Slayer, and better known to many, many more people than that as A Day of Really Nice Early-June Weather.
Some people are a little nervous about 6/06/06. Who wouldn't be? To the uninformed, Slayer can be a little threatening. With song titles like "Altar of Sacrifice" and "Mandatory Suicide" it's easy to be a little put off, but trust me: once you get past the Wall of Blood and Auschwitz references, the Slayer boys are nice as pie. Forget what you thought you knew about the kings of thrash and take a look at how they're spending the most unholy of days.

6/06/06, 7:30 a.m.
THE UPS STORE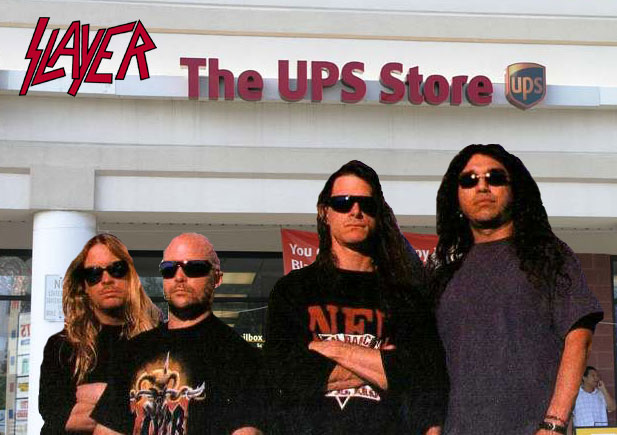 The boys got an early start on their special day at their local UPS store, participating in an ancient ritual: mailing care packages to their college-bound children. Devil's food cake, anyone?
6/06/06, 11:15 a.m.
WALGREENS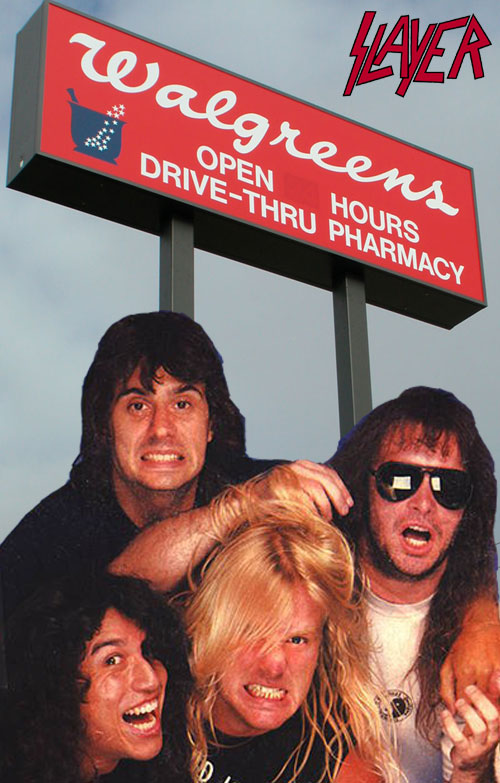 Does Walgreens sell blood? Sorry, guys! They might be S.O.L on that front, but luckily for Tom Araya, they DO fill Lipitor prescriptions. With a metal lifestyle like his, that cholesterol isn't gonna regulate itself! Speaking of which, anybody getting hungry?
6/06/06, 12:30 p.m.
TACO BELL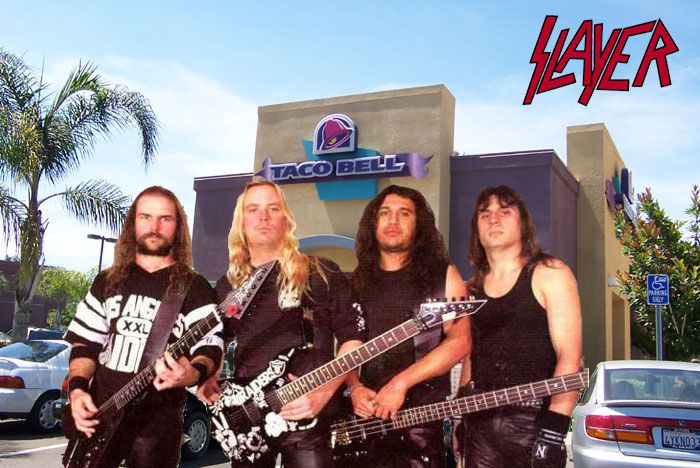 Forget "South of Heaven" – these guys are going South of the Border!!! Yum!
6/06/06, 2:15 p.m.
PETTING ZOO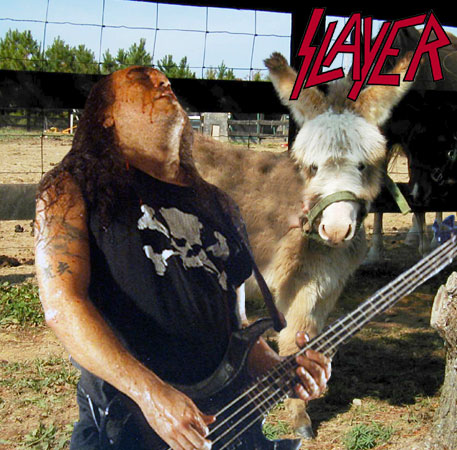 I don't really know what to say about this. It's their day, alright? They can do whatever they want.
6/06/06, 4:30 p.m.
TIME TO CHILL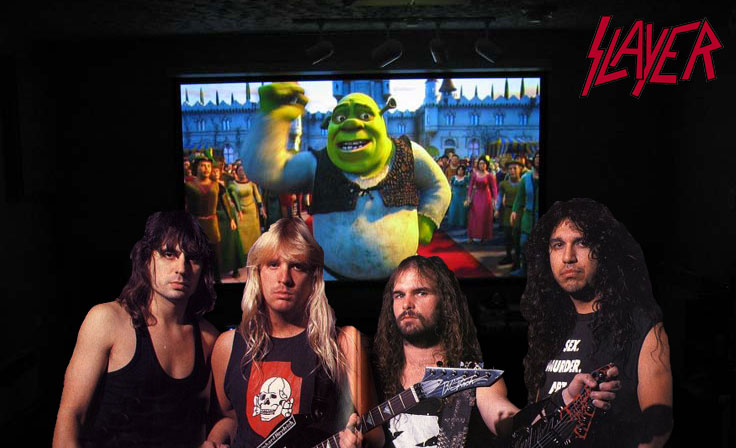 After an action-packed day, everyone deserves a little R&R. That means it's time to kick back in Jeff Hanneman's basement home theater and watch the band's favorite movie. Let's give 'em a little privacy, shall we? As pioneers of thrash and all-around nice guys, I'd say they've earned it. Wouldn't you?
Oh – and this happened too.