Tax Time.
Saturday March 31st 2007, 2:33 pm
Filed under:
unicorns
Check out the last adjustment in the list.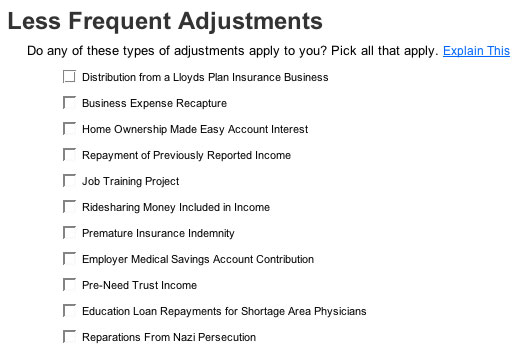 What if part of your income comes from persecuting people as a Nazi? Do you get a deduction for that? Do they charge you MORE taxes? What if you had Nazi business expenses in 2006? Any accountants out there?
(note: I have no category for nazis or taxes, and I'm sure as hell not creating one since I will hopefully never post anything about either of those topics ever again. As such, I have filed this under "unicorns.")