The Hypocritical Mass Guide To This Year's Hottest Fireworks.
With the 4th of July just around the corner, people everywhere are flocking to ramshackle roadside shacks by the state border to stock up on fireworks. But with so many products to choose from, it can be a real trick to get the most bang for your buck! Here's a quick rundown of this year's hottest 4th of July products – happy igniting!
A FEW SPARKS, SOME SMOKE, THEN NOTHING
Item #: N-284
Category: Letdowns
Why get caught offguard by your inevitable disappointment this 4th of July when you could fully expect it?! With A Few Sparks, Some Smoke, Then Nothing, say goodbye to unfulfilled incendiary expectations – you won't have any from the get-go!
Price: $24.99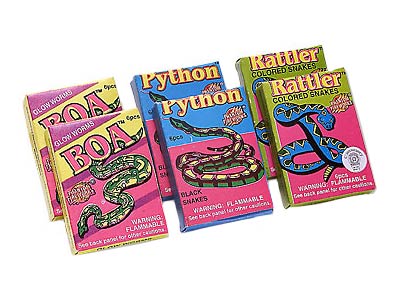 OVERPROTECTIVE PARENT PACK

Item #: F-981
Category: Novelties, Smoke & Snakes
You fucking pussy.
Price: $1.99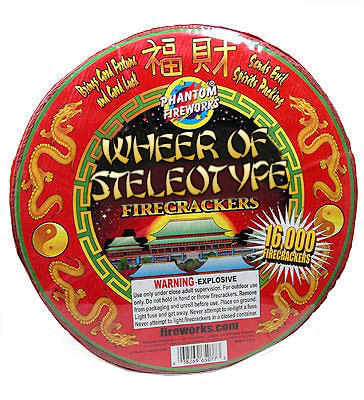 WHEER OF STELEOTYPE
Item #: A-172
Category: Firecrackers
Lightey fusey, then you make run! 16,000 firework make loud bang, give you happy feeling! You rikey, so you buy! Me karate choppy you! Flied lice! Wax on, wax off! So solly!
Price: $9.99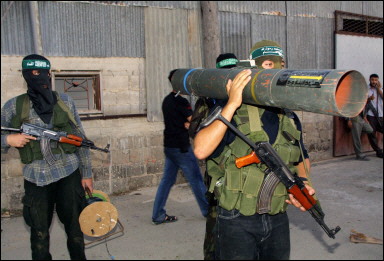 AN ACTUAL ROCKET LAUNCHER
Item #: D-140
Category: Illegal Weapons
You have two choices this 4th of July: come out and play with the big dogs, or stay on the porch with the little pups. What's it gonna be?
Price: what, like $25,000?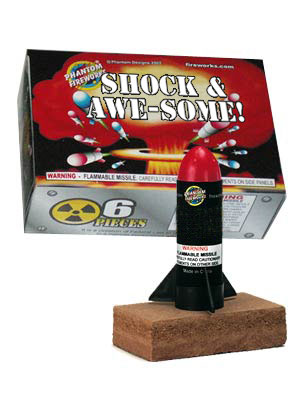 SHOCK & AWE-SOME!
Item #: K-324
Category: Aerials, Warfare
Relive the excitement of air strikes over Baghdad with these nifty aerials, civilian casualties included! These suckers fly straight up in the air, emit a small burst of sparks, then silently shoot straight back down and explode once they hit the ground! Whoa, nelly! Caution: these will kill you. Use only under adult supervision.
Price: $24.99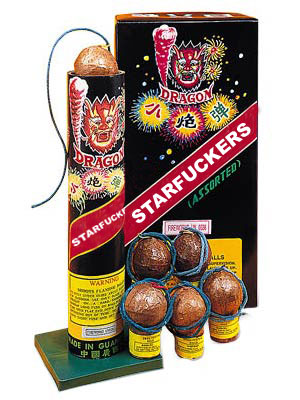 STARFUCKERS
Item #: Q-481
Category: Aerials, Reloadable Shells/Mortars
These suckers will shoot hundreds of feet in the air, hang there for a minute, then literally fuck the stars. Seeing is believing! A Hypocritical Mass exclusive!
Price: $19.99