I'll Be (Hitting It From The) Back.
Apologies for the lousy headline, but I was so excited to get a link up to these pictures of Terminators boning each other that I just couldn't help myself.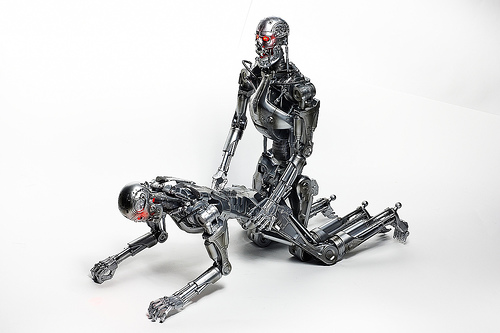 Many more here. The binary code under the photos contains secret messages, too (if you're bored enough to convert it).
(via geekologie)