The Visible Taco.
I am choosing to break weeks of silence for what I feel is a noble cause: to show you quite possibly the most amazing thing I've ever seen in my entire life.
Last Friday when I was waiting at Taco Bell for my chalupas, I noticed something back in the kitchen on top of the nacho station. I had an idea of what it was but couldn't really believe what I was seeing. I was going to ask one of the employees about it, but there were people waiting in line behind me and I didn't want to make a big scene. I figured I'd be able to find a picture of it on the internet, but guess what? Multiple searches on Google Images and Flickr turned up absolutely zilch.
I knew then what I had to do: return to Taco Bell the following Monday with a digital camera. Here is the result: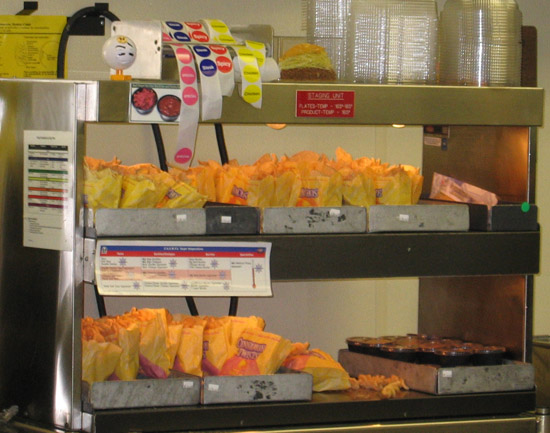 Do you see that thing on top of the "nacho hutch" (my term)? Right in the center? Here's a closer look: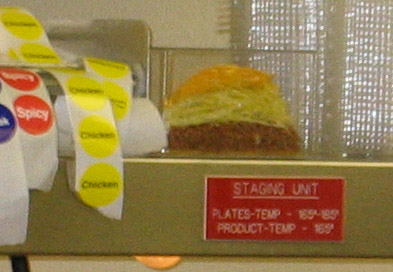 Uhh… yeah. You've heard of the Visible Man before?
That is a Visible Taco.
So many questions! For starters, what about every other item on the menu, almost all of which are more complicated? What about the Grilled Stuft Burrito? What about Nachos Bellgrande? What about Mexican Pizza?! The Visible Taco is a good place to start, but on its own its completely worthless.
Seriously, though – can somebody please tell me why this exists?